E-Modules™
Still adapting and trying to understand the evolution of the healthcare landscape? With all of the new Emerging Healthcare Models, it's no wonder that you are looking for answers.
ClearView™ E-Modules drive Knowledge Transfer across your organization.
Our digital E-Modules offer concise explanations of the changing Healthcare Landscape and present content through a commercially-focused lens, helping your organization make sense of new developments and their implications for your business
2017 E-Learning Modules
Accountable Care Organizations
Patient-Centered Medical Homes
Health Exchanges
Medicare 2017 Update
PBMs and Value-based Care
Employers and Private Exchanges
Emerging Trends in Benefit Design and Formulary Management
MACRA
EHR and Value-based Care
ADAP and the ACA
Oncology and Value-based Care
Oncology Value-based Care: OCM and ASCO
Insurers and Population Health
Medicaid Expansion
Oncology and the ACA
2017 Open Enrollment
IDNs and Value-based Care
The New Normal: Clinical Pathways and Value-based Care
These modules are part of a complete curriculum that is available on PC and mobile devices (iPad, and iPhone) for use wherever you or your team members are. E-modules are an important foundation of organizational preparedness for the changing healthcare landscape and are designed to elevate the strategic perspective of customer-facing account managers and representatives in the communication of value stories to healthcare customers.
request a demo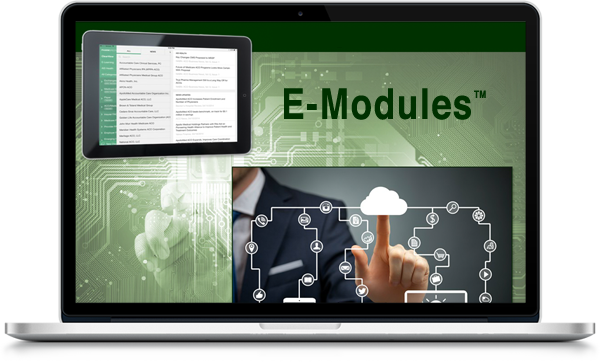 Oncology Series
Our Oncology and Value-based Care E-module is customized for healthcare stakeholders that interact with Oncology providers and addresses:
How Oncology ACOs are handling the transition to risk-sharing
The progress that Oncology Patient-centered Medical Homes are making
The Value-based payment initiatives that have emerged in Oncology
Perspective on the distinctions and debate between OCM, ASCO QOPI, and the Oncology Community
The Move to Value-based Care in Oncology: Payment Model Reform E-module provides a clear understanding of the differences in the payment model proposals outlined by the American Society of Clinical Oncology and the Center for Medicare and Medicaid Services.

request a demo